One-Two Punch Stack Drastically Ramps Up
Growth Hormone Production (Master Anabolic)
GH-Soma: How it Transforms You Into Your BEST You

If you've ever wondered what it might feel like to have the energy of your teenage self, with a supercharged ability to recover and grow muscle…

If you like the sounds of Wolverine healing, and deep, anabolic sleep… then this is the stack for you.

Allow us to introduce the GH-Soma Stack.
You… As You Were Meant to Be

Growth hormone is like a master anabolic key you see.

This is what tells the body to get to work repairing tissue, healing wounds, building pathways, and generally making you stronger and more virile.

It is produced in large quantities during sleep, where it helps us to fall into a deep and unbroken slumber.

This is us in "repair mode" and it's when the damage we caused in the gym comes back stronger and better than before.


When you're young and full of energy, this is no problem. You'll easily be able to recover from intense workouts, and you'll, therefore, keep growing.

As we get older though, things change. Our GH levels drop naturally and the result is that we start to see a drop in physical and mental performance.

If you've noticed a little extra fat collecting around your mid-section, if you find it harder to recover from workouts, and if your muscle isn't growing…

You've probably also noticed that you aren't sleeping as well.

This isn't a coincidence!


Imagine what it would feel like to go to bed and to get that incredible sleep you enjoyed when you were younger.
GH-Soma is the premium solution for high-performers from all walks of life.

The results speak for themselves:


GH-Soma works by combing two of the most thoroughly tested ingredients that have been shown to elevate HGH via stimulation of the hypothalamus (a brain area related to memory): high-grade puerarin and l-dopa.

As with all products from Vintage Muscle, GH-Soma is comprised of only the very best-quality ingredients, ensuring maximum potency.

GH-Soma sets things right. Natural ingredients like L-Dopa and Puerariae to boost those GH levels back up to their OPTIMAL levels.

The GH-Vital pills included are packed with vitamins and minerals that help with your muscular recovery.

Plus, a hugely beneficial proprietary "Sleep Blend" that will help you sleep even more deeply than just using GH-Soma alone will.

More muscle? Check.


Fat loss? Check.


More energy? Check.


Amazing sleep? Check.
Here's what our customers are saying...
Our customers aren't just satisfied, they are destroying goals and they're getting jacked.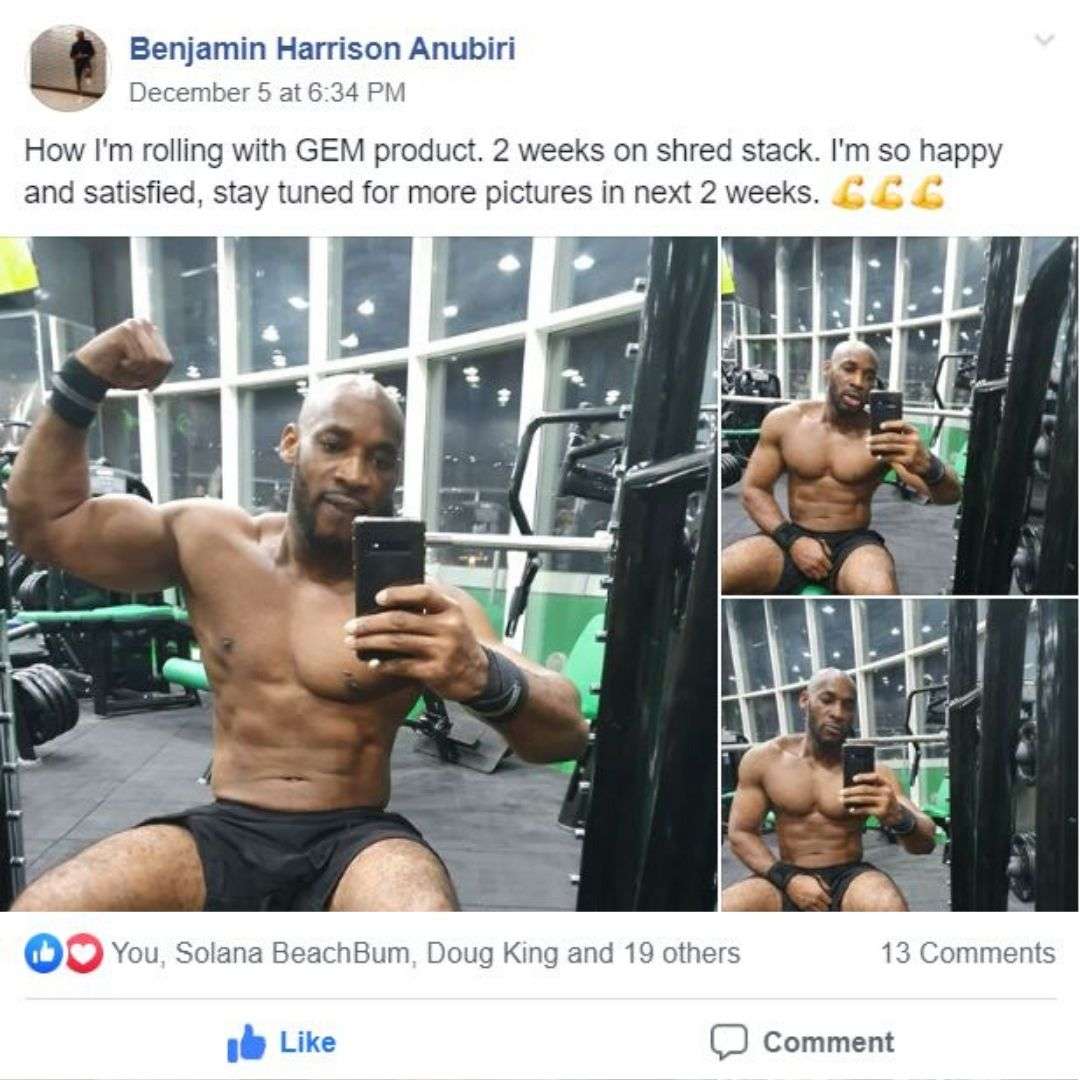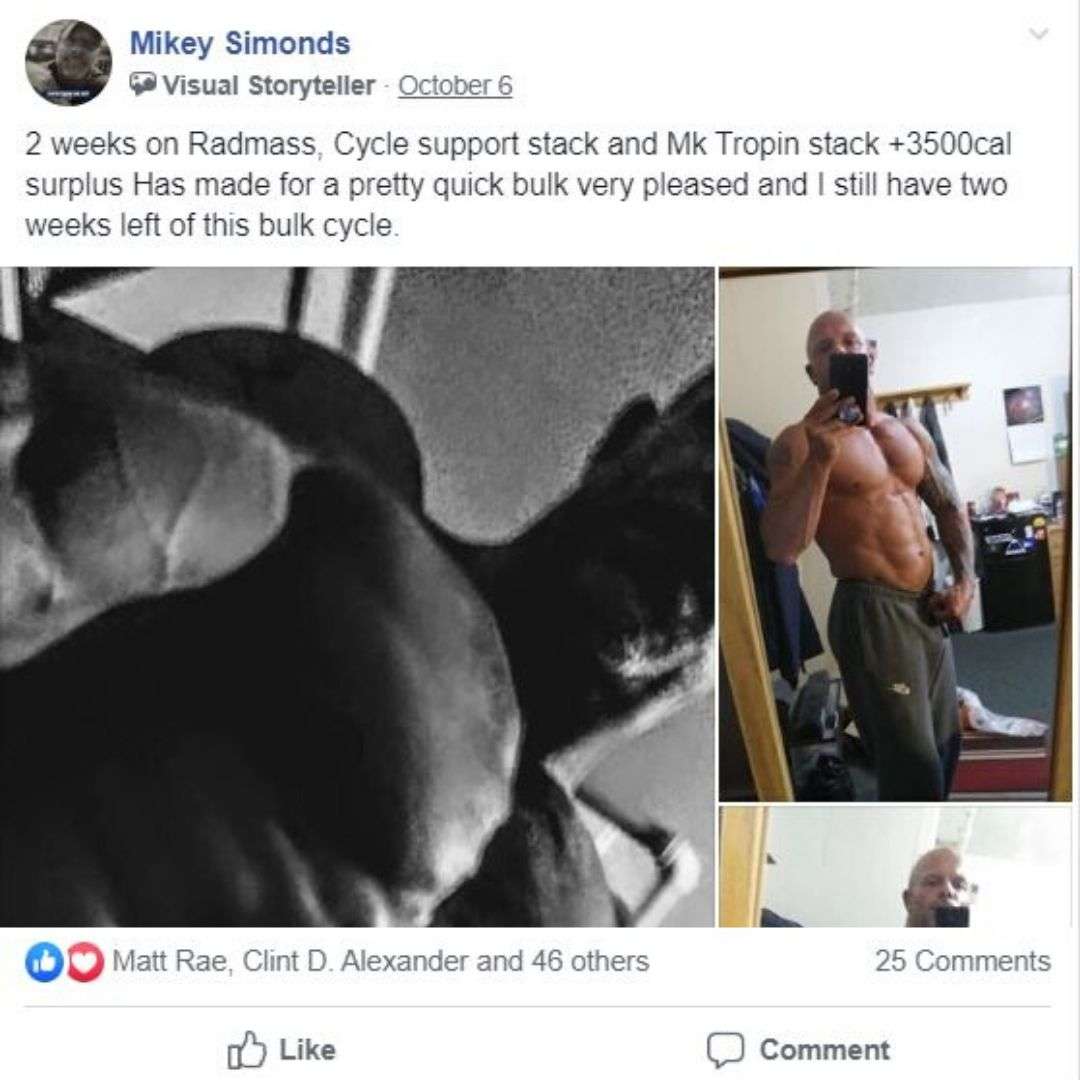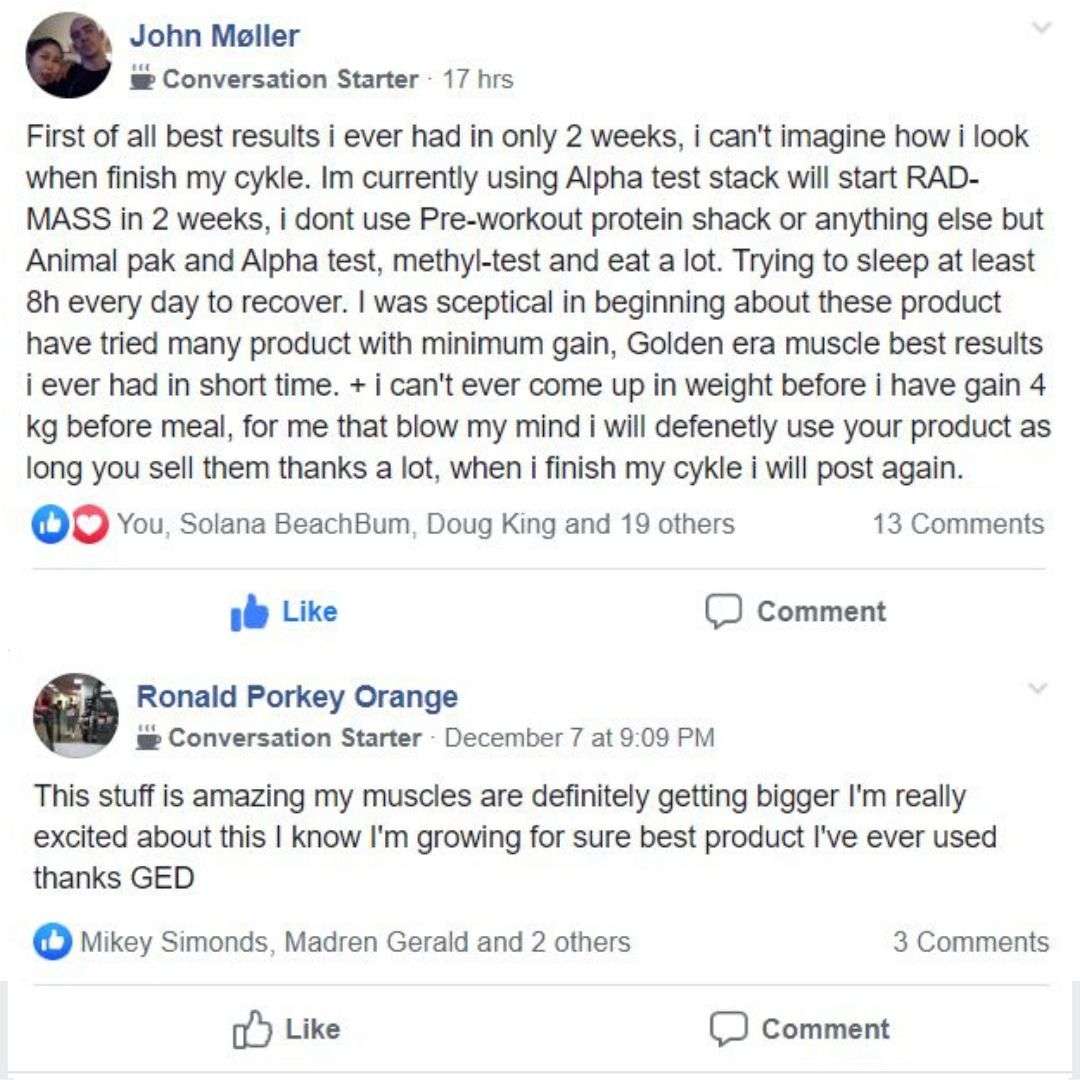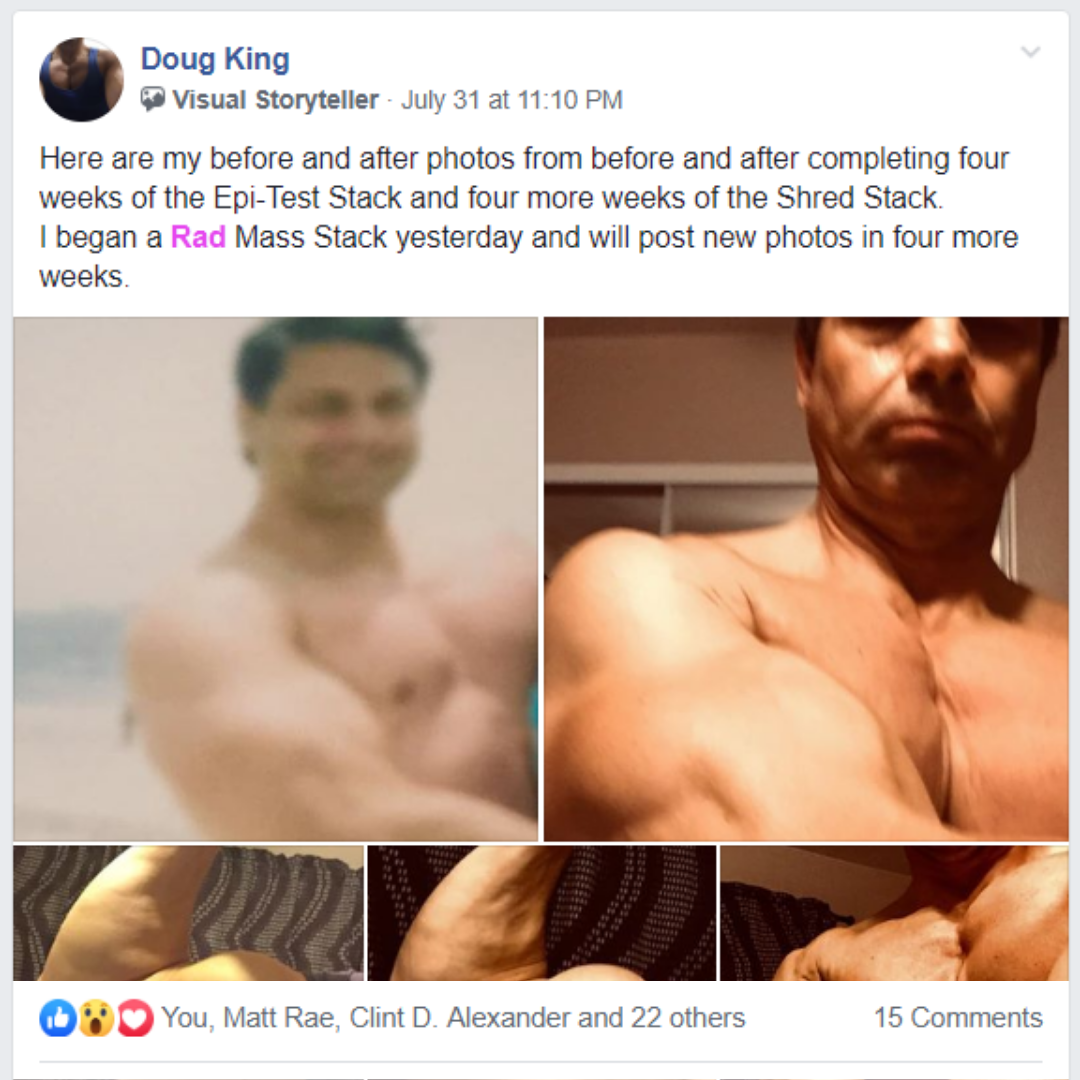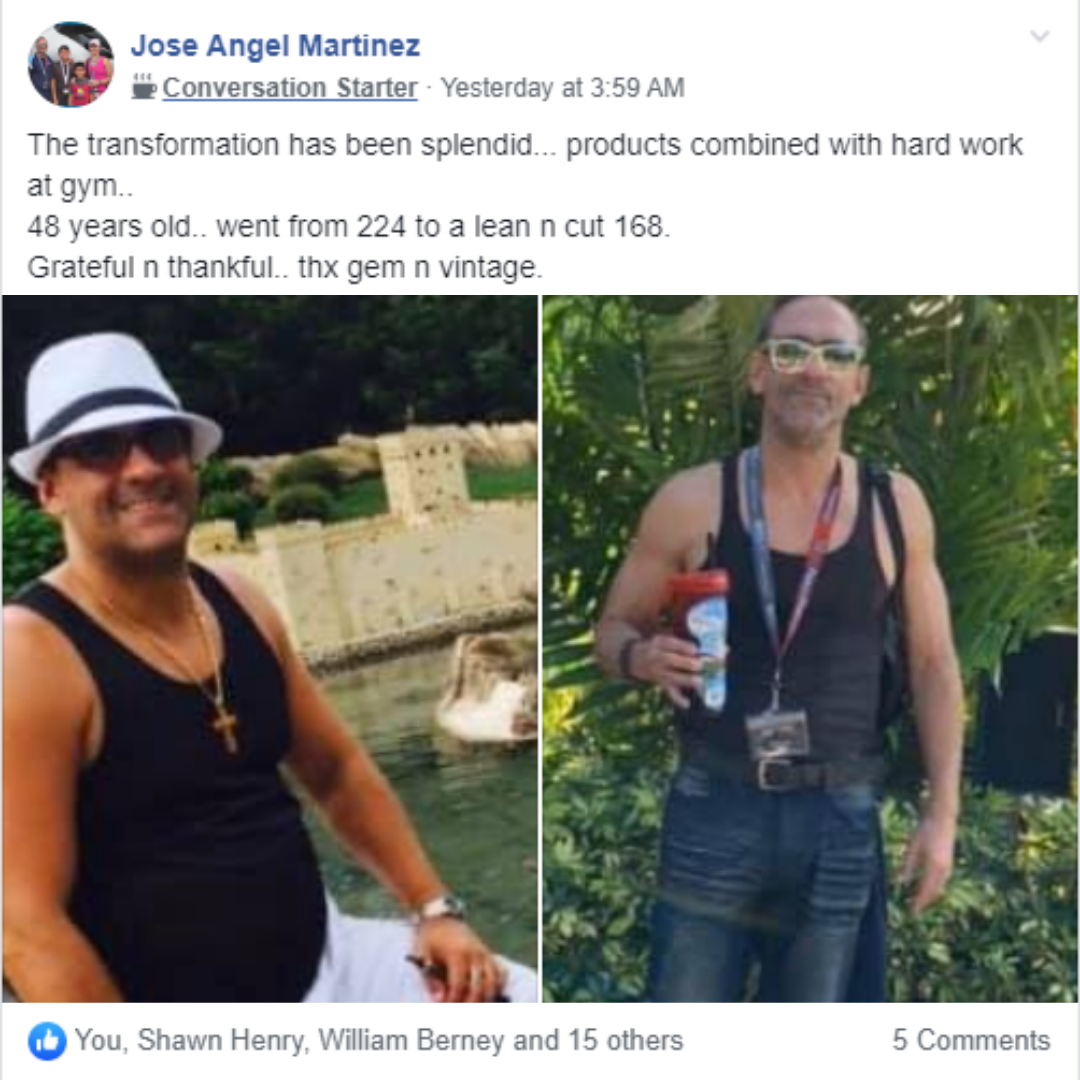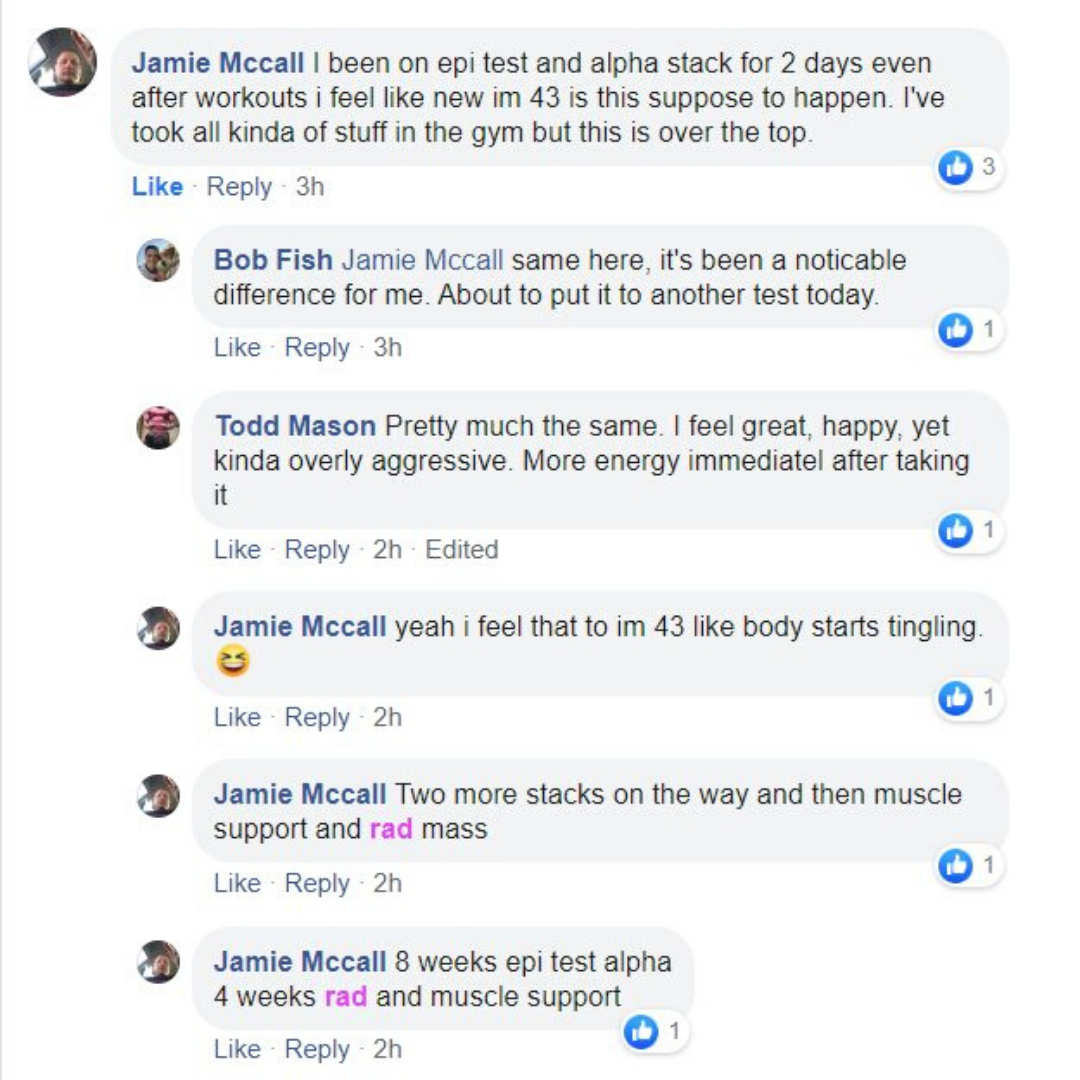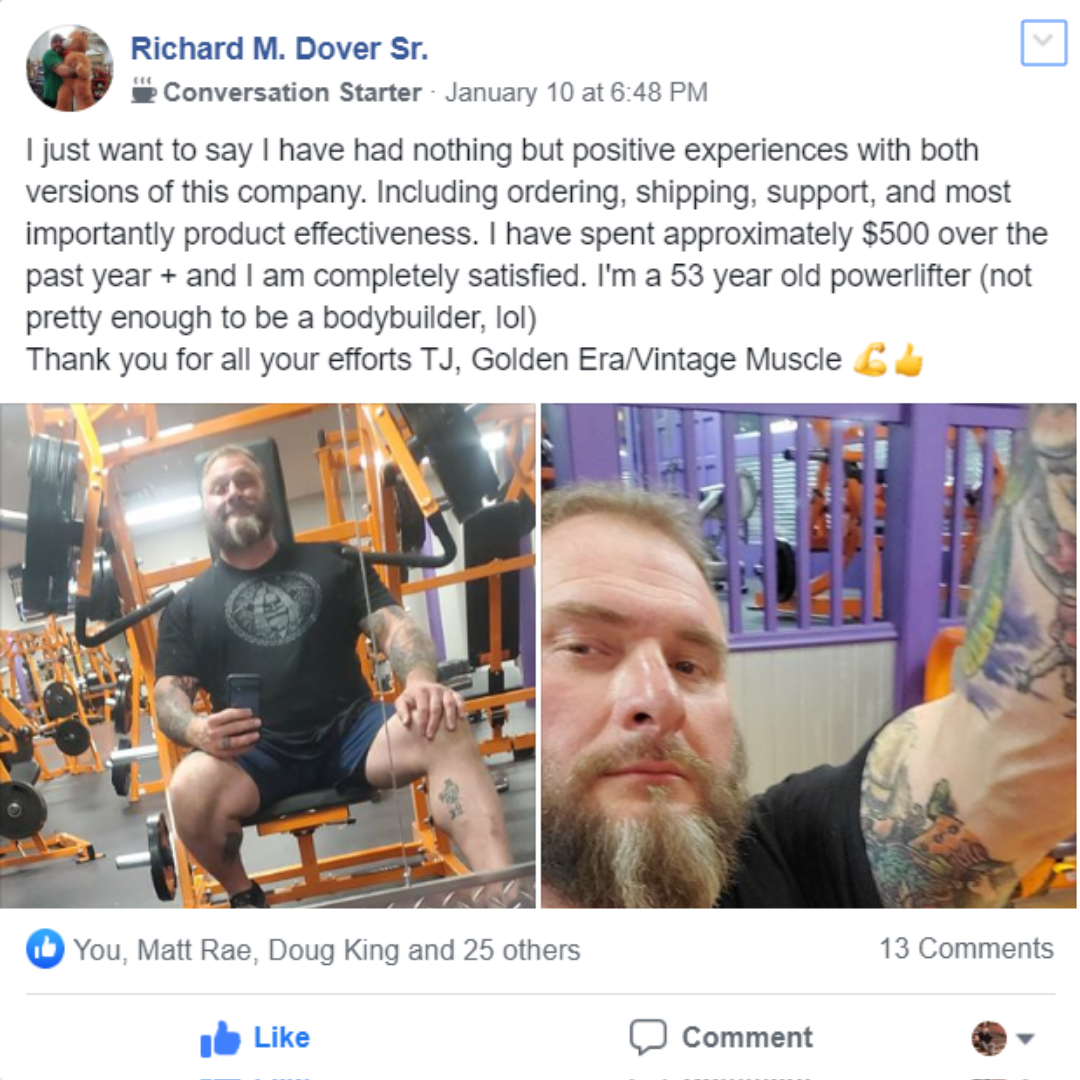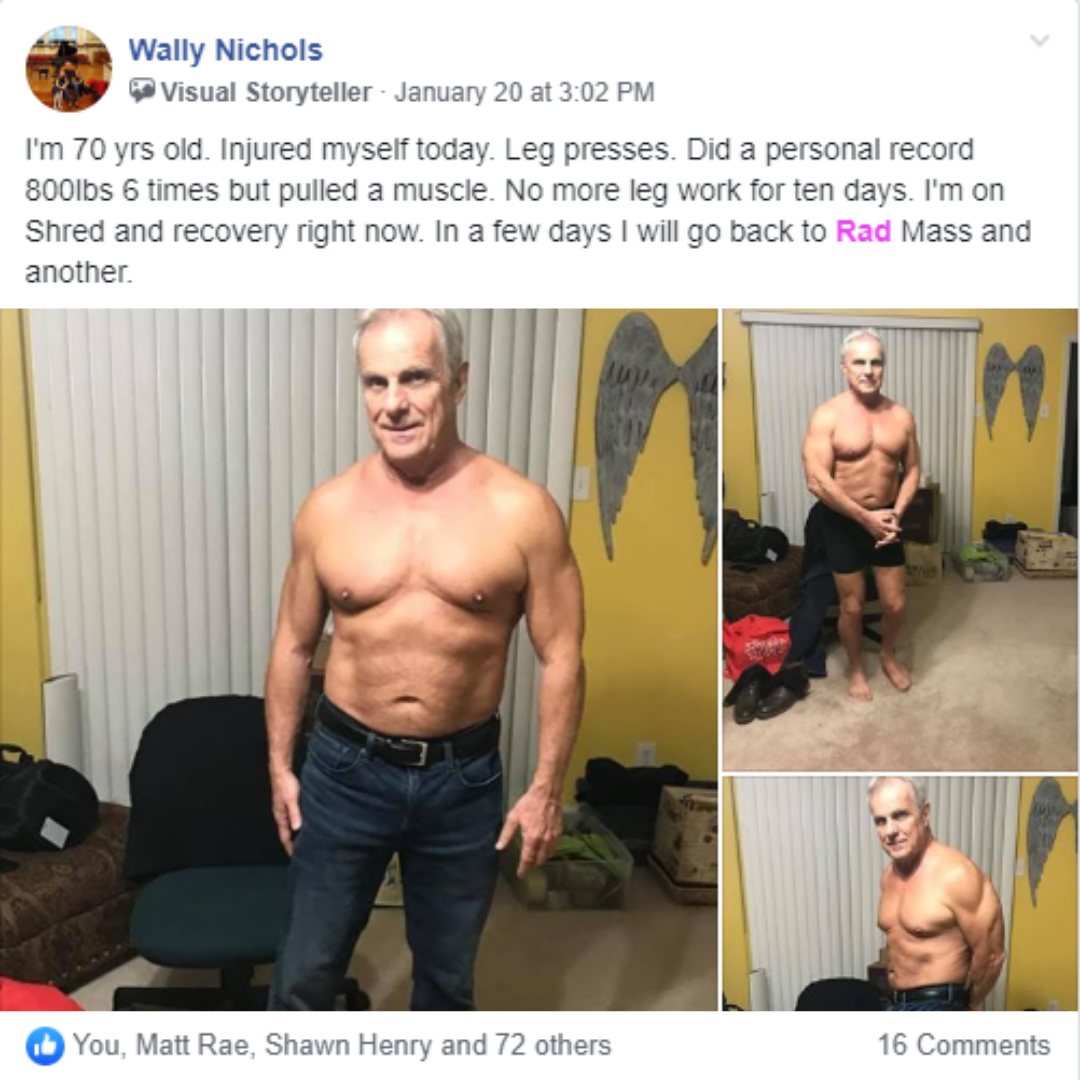 You probably want to know…
What If It Doesn't Work For Me?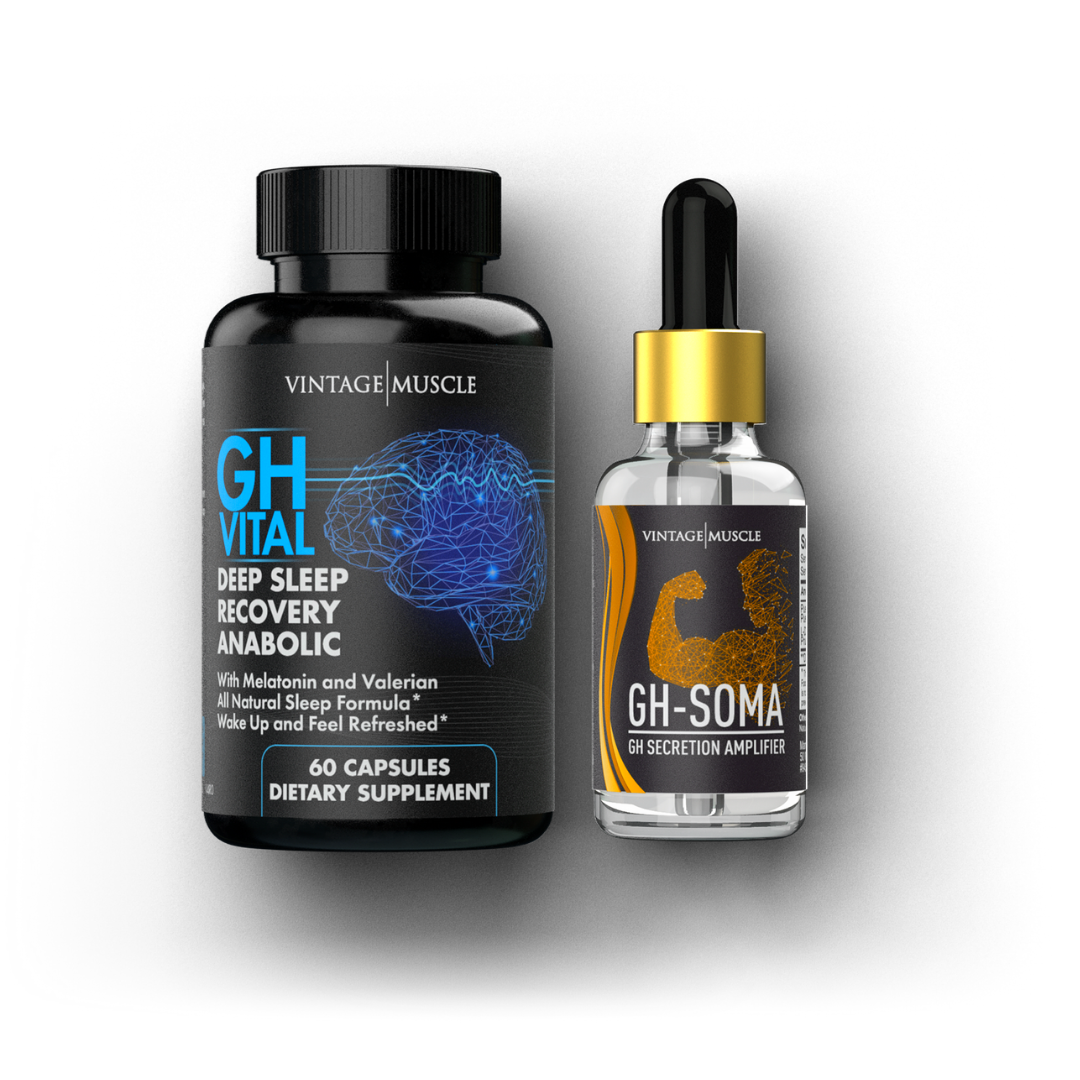 If you are not satisfied and don't see results with our GH-Soma Stack after first month, you can return it anytime within 30 days of the purchase and we will give you a full refund.

We are selling results, not just empty claims.
Frequently Asked Questions
Question #1: What is GH-Soma?

GH-Soma is a cutting edge recovery supplement that increases growth hormone secretion and supports deep sleep. Featuring the highest quality Puerarin and L-Dopa, both clinically studied to increase Hypothalamic Growth Hormone.

Guys who take GH-Soma report:


Faster Recovery
Less Joint Stiffness & Soreness
Accelerated Fat Loss
Appetite Suppression
More Muscle

All of this comes down to faster recovery and deeper sleep.

Question #2: How Quickly Does GH-Soma Work?

It works the same night. Once you take your GH-Soma stack, you'll begin to feel relaxed and at ease - primed to drift into a refreshing sleep.

Through the night, your muscles and joints will recover, as you secret even more GH.

The next morning, you'll wake up refreshed, rejuvenated, and ready to attack the day.

Question #3: How Do I Know GH-Soma Will Work For Me?

It all comes down to the ingredients.

See, as men grow older, their growth hormone secretion drops off a cliff.

That's why so many men feel younger when they take GH-Soma - it contains ingredients clinically proven to increase GH-secretion by as much as 113%.

Combine that with the deep sleep-inducing ingredients, and you have a formula for rest and recovery like nothing else out there.

In other words, the only way GH-Soma won't work is if you don't take it.

Question #4: How Long Can I Take GH-Soma?

Each GH-Soma stack lasts four weeks, but there's no limit to how long you can take GH-Soma

Question #5: How Do I Take GH-Soma?

Take 1-2ml orally in the evening. Preferably on an empty stomach. Chase with an acidic drink such as orange juice to speed up action.

Take 2 capsules of GH Sleep Vital before bed.

Question #6: Is There a Guarantee?

Yes. It's simple.

Absolutely LOVE your results, or pay nothing.


Learn More About GH-Soma
Questions?
E-mail - training@vintage-muscle.com
About The Team Behind Vintage Muscle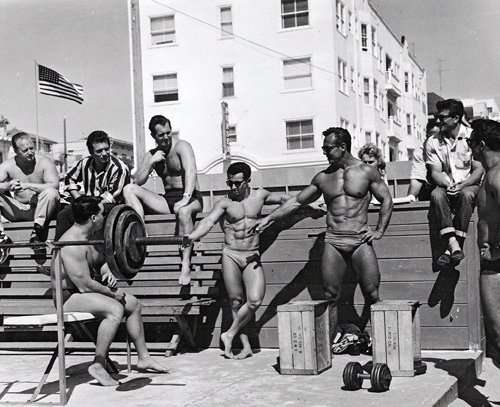 At Vintage Muscle, we are dedicated to bringing back the classic and proven training methods that the Golden Era brought us.

When bodybuilding was about building a perfect sculpted body that everyone wanted to attain.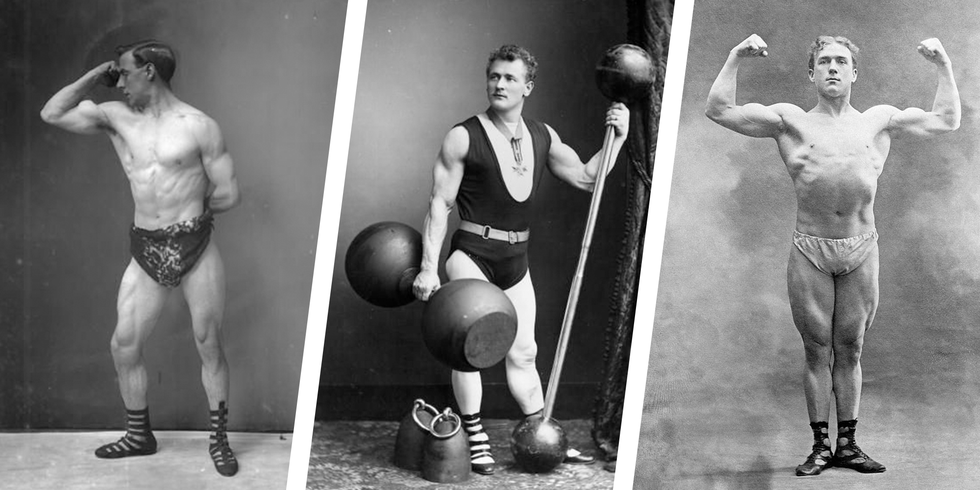 We hope that our educational training programs and blog posts can help you attain your goals in building a healthier and more muscular body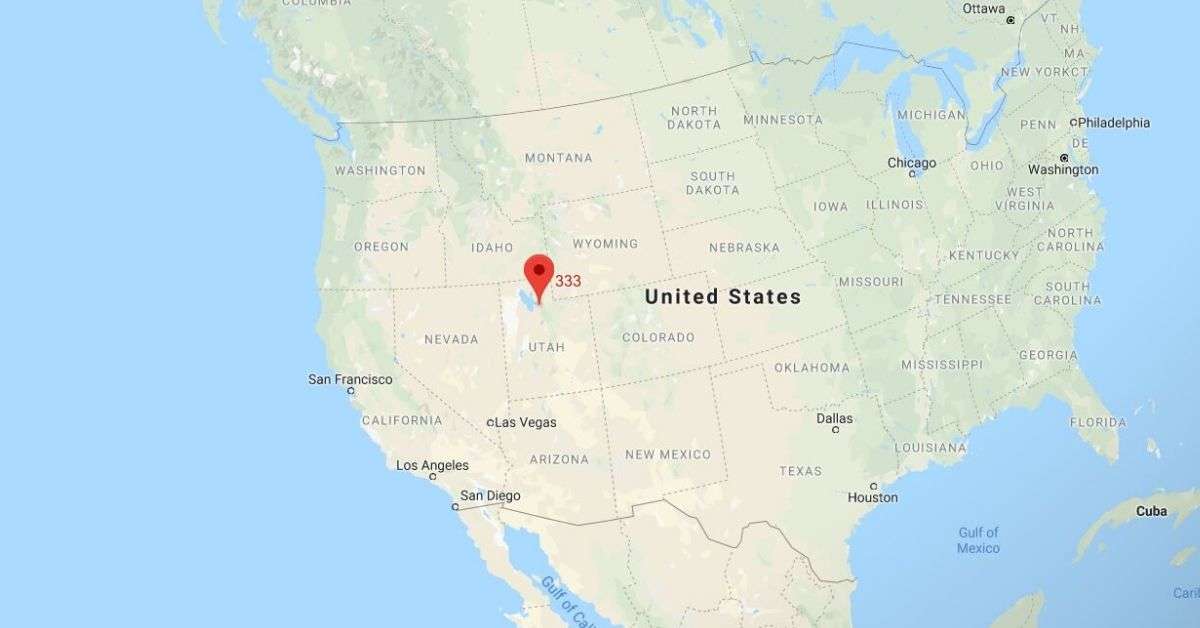 50 W. Broadway #333, 94501,
Salt Lake City, Utah 84101