How To Rediscover Your Youthful Energy And Vigor (In Your 40s, 50s, And 60s)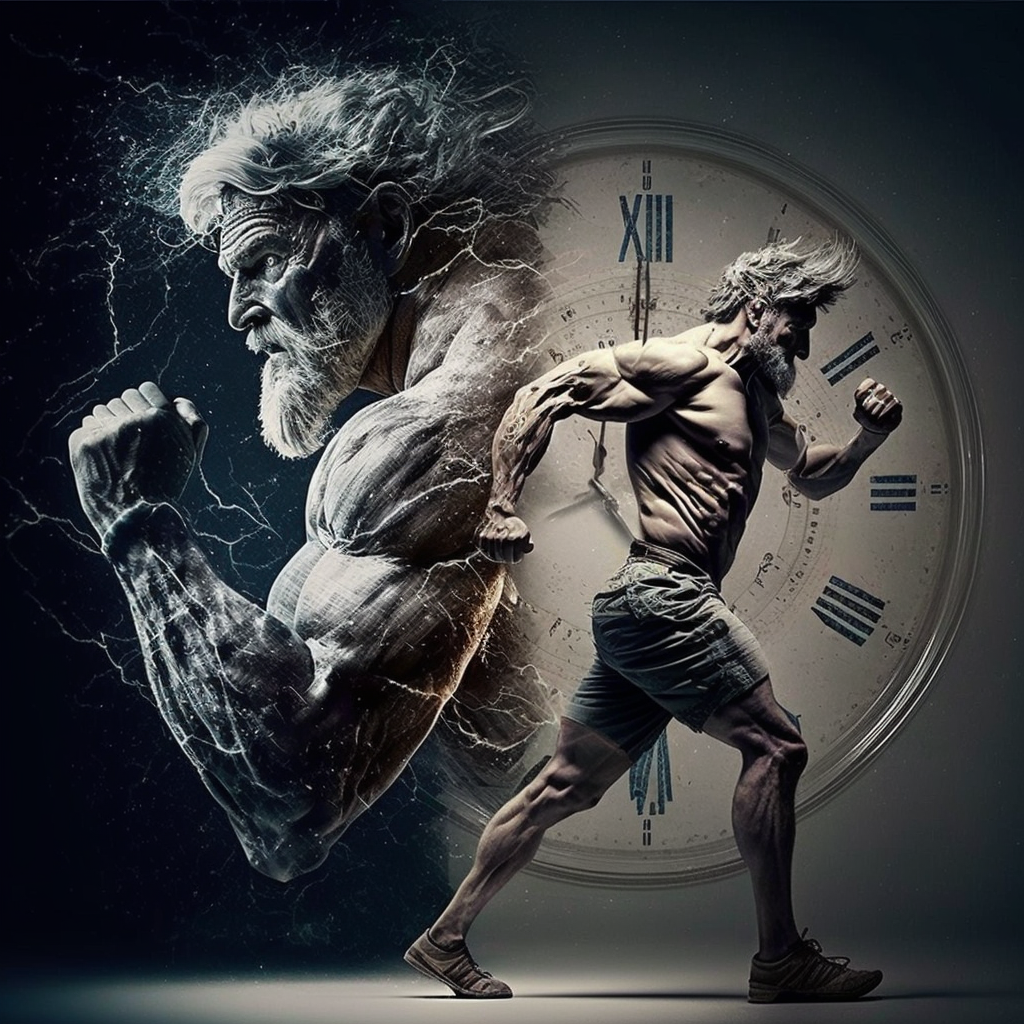 Discover The 3 Ways Men Are Fighting Back Against Aging
It started for Jason in his early 40's...
It started for Jason in his early 40s…

Slowly but surely, he was hitting the snooze more, falling behind at work, and coming home, just completely exhausted.

He just didn't have the energy for life like he used to.

Things finally came to a head when he was playing a round of golf with his friends…

Jason thought a few rounds of golf would be the perfect thing to lift his spirits, but when he got to the course, he couldn't help but feel a little intimidated.

He'd always been an avid golfer, arguably the best in his friend group. But he felt more and more his age. And with that came achiness, soreness, and creakiness in his joints.

Still, he put those thoughts aside and stepped up to the tee. He took a deep breath and made his first swing. It was a good one - straight and true.

But as he followed through, he felt a sharp pain in his shoulder. He winced and rubbed his shoulder, but the pain only intensified.

His friends rushed over to see if he was okay, but Jason could only shake his head. A sense of disappointment washed over him, as he realized his day of golf was finished. But more importantly, this was the turning point that led Jason to win the fight against aging.

Vintage Muscle is made for men like Jason.

Some men think that aging is inevitable…

But at Vintage Muscle, we give you ways to fight back…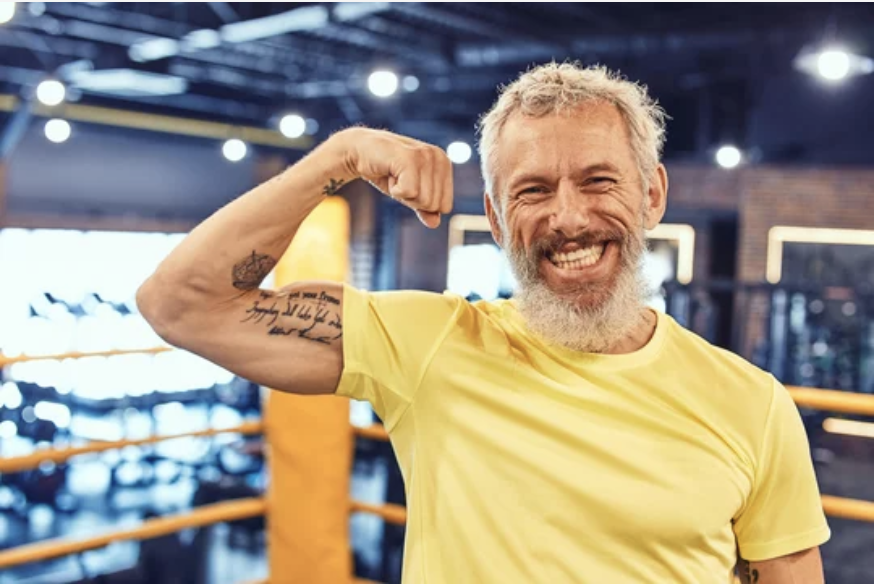 1. For your energy and motivation, we suggest this…
It starts with
Alpha Test Stack
.
Guys taking Vintage Muscle's Alpha Test Stack report soaring energy levels, renewed motivation, and more muscle mass…
…No wonder it's amassed thousands of 5-star reviews.
So, what makes Alpha Test Stack work so well?
Alpha Test Stack is a 2-in-1 supplement combo. The first supplement is Methyl Test, which contains natural herbs, vitamins, and minerals that aging men are deficient in. Then, there's Epi-Test, a
naturally derived anabolic precursor
that's one of the most androgenic compounds you can get OTC.
These formulas work together to reignite your body's testosterone levels, which plummet with age, while also setting the stage for a leaner, more muscular physique.
This is how men are getting their second shot at youth
, while building physiques that are more impressive than they had in their 20s.
2. Higher quality sleep is a simple shift away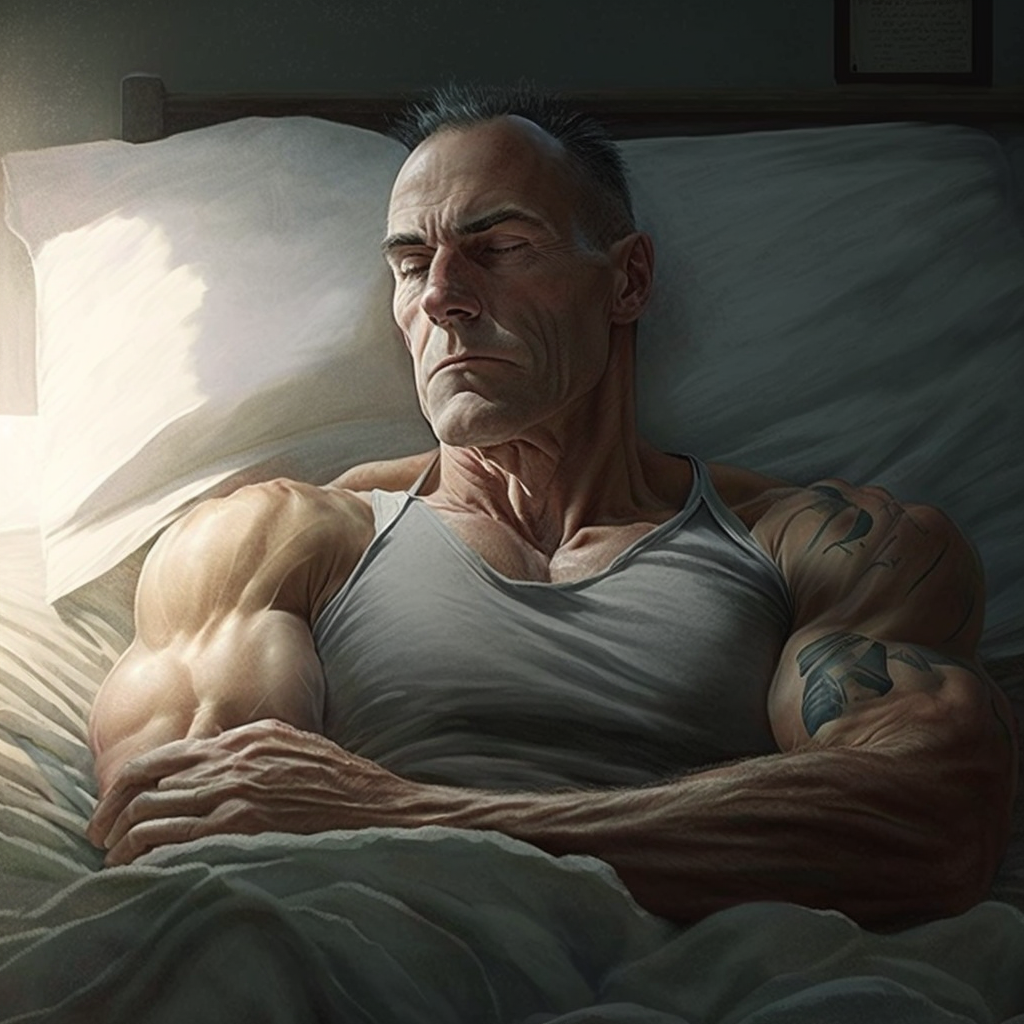 Don't worry, we're not going to push you to go to bed earlier, just to get higher QUALITY sleep.
GH-Soma accomplishes two things:
Sends you into a deep, restful, refreshing slumber, thanks to a special blend of herbs, vitamins, and minerals clinically proven to improve sleep quality
Increases growth hormone secretion through the night
The second is all thanks to L-Dopa and Puerarin, two ingredients known for increasing growth hormone secretion (sometimes by as much as 142%).
So, if you toss and turn through the night, wake up feeling more exhausted than you did before bed, or just want to recover faster…
Try out
GH-Soma
. If you don't love it, you pay nothing.
3. Guys Are Slimming Down in 4-Weeks Using This...
If we were in a pinch and had to shed 15 lbs fast, we'd look to
Hades
.
Hades releases thyroid hormones that ignites the metabolism and supercharge energy levels.
It also contains natural herbs for testosterone support, which signal the body to hold onto your hard-earned muscle.


This way, you're burning pure excess pounds, instead of muscle mass.
It's for these reasons and more that guys are getting HUGE results with Hades…
Like Charles, who recently posted this in Vintage Muscle's private community: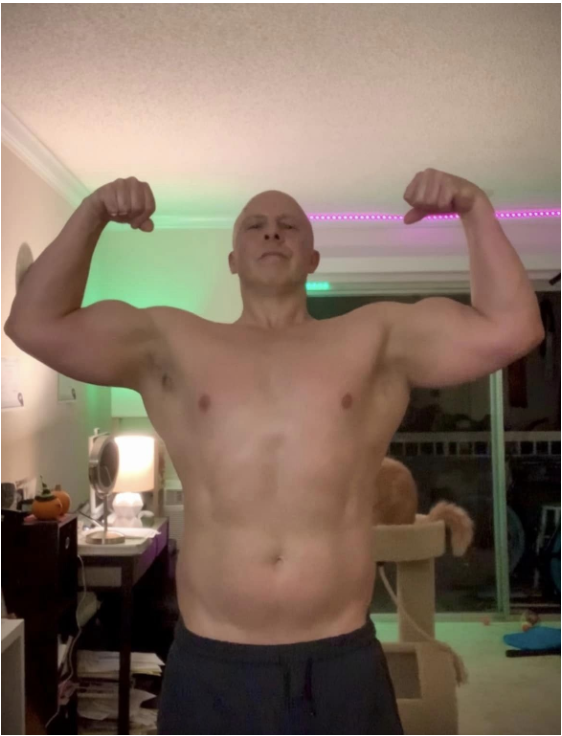 "15lbs down into my cut. From 204lbs on 12/26/22 to 189lbs today. Energy is through the roof! LFGVM!!!!!! 💪🦍❤️🙏💪"
Other guys are experiencing the same.
Just place a drop of
Hades
under your tongue before your workout, and get after it.
Through the day, your metabolism will be on fire, burning excess calories, and giving you the energy you need to dominate.


All of Vintage Muscle's Stacks are as simple as that - do the work as they go to work.


Even better - every single one is backed by our ironclad guarantee:


Love your results, or pay nothing.
We haven't had ANY men take us up on this.
So, join the men rediscovering their youthful energy for a discount.


Use the button below and save 20% on ANY of our stacks:
Vintage Muscle - Where Men Come When They're Feeling Their Age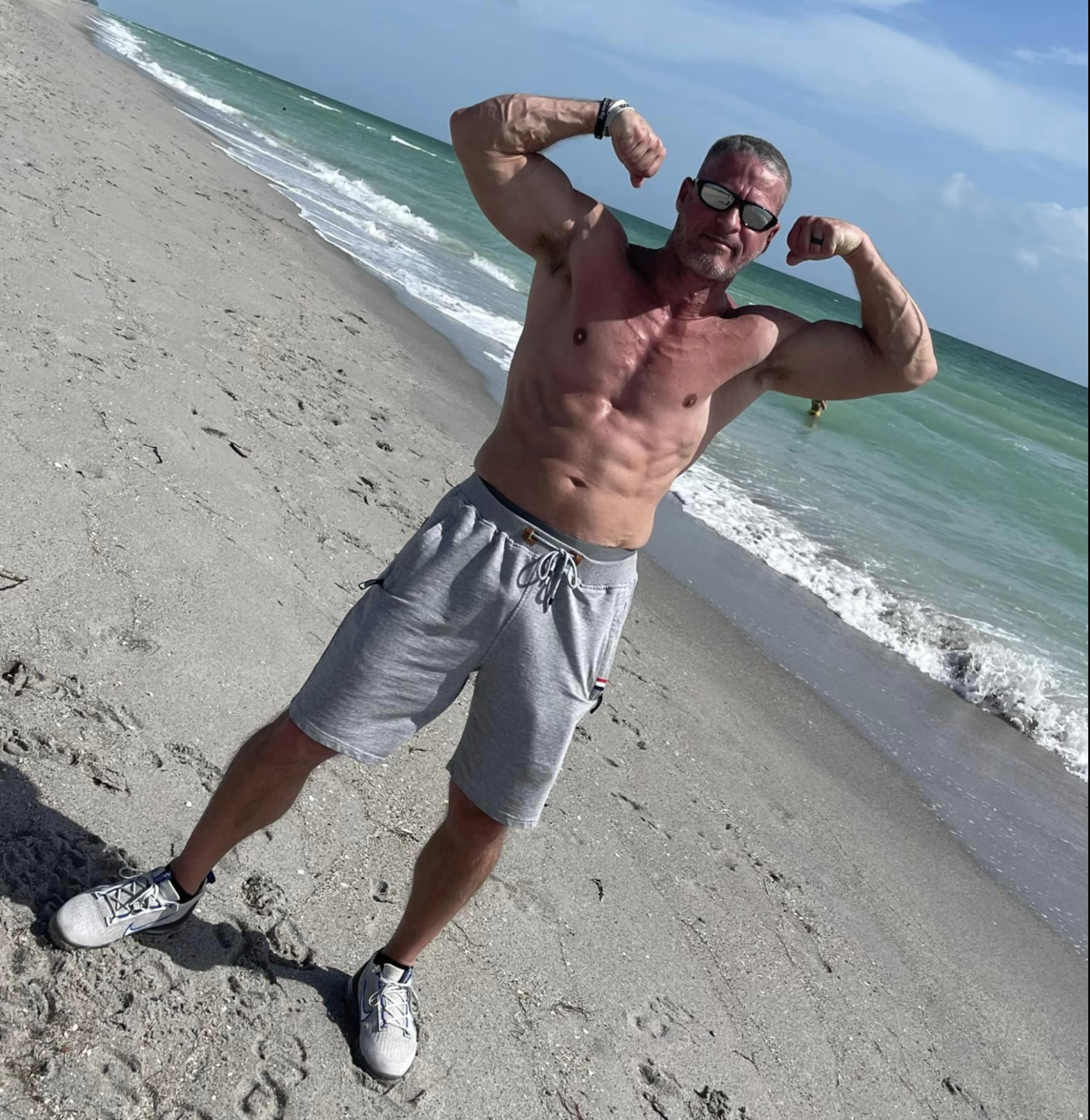 Whether it's with dieting, exercise, cardio, or something else, almost all men have tried to win back their youth.

Each day, men are reminded their bodies don't work like they once did. But Vintage Muscle is helping men push past these limits and fight back against aging - no matter how old they are.
It shouldn't take a whole cabinet full of overpriced supplements, expensive "specialists", and heavy doses of caffeine JUST to do the things you enjoy. That's why our founder, Jared Van-Yperen started Vintage Muscle.


Vintage Muscle's stacks were designed to be a middle finger to the supplement market, giving men fast, effective, safe, and simple solutions to unlock their full potential at any age.


Vintage Muscle is an absolute trailblazer in the supplement industry. While other companies play follow the leader, overcharge, and underdeliver, Vintage Muscle stands in a league of its own. We're constantly pushing boundaries, staying up to date with the latest androgenic science, and putting our Vintage Muscle army's results FIRST.
Become Superhuman With These Vintage Muscle Stacks
Build muscle, slim down, and reactivate your youthful energy
Release a rush of calorie-burning hormones in your body.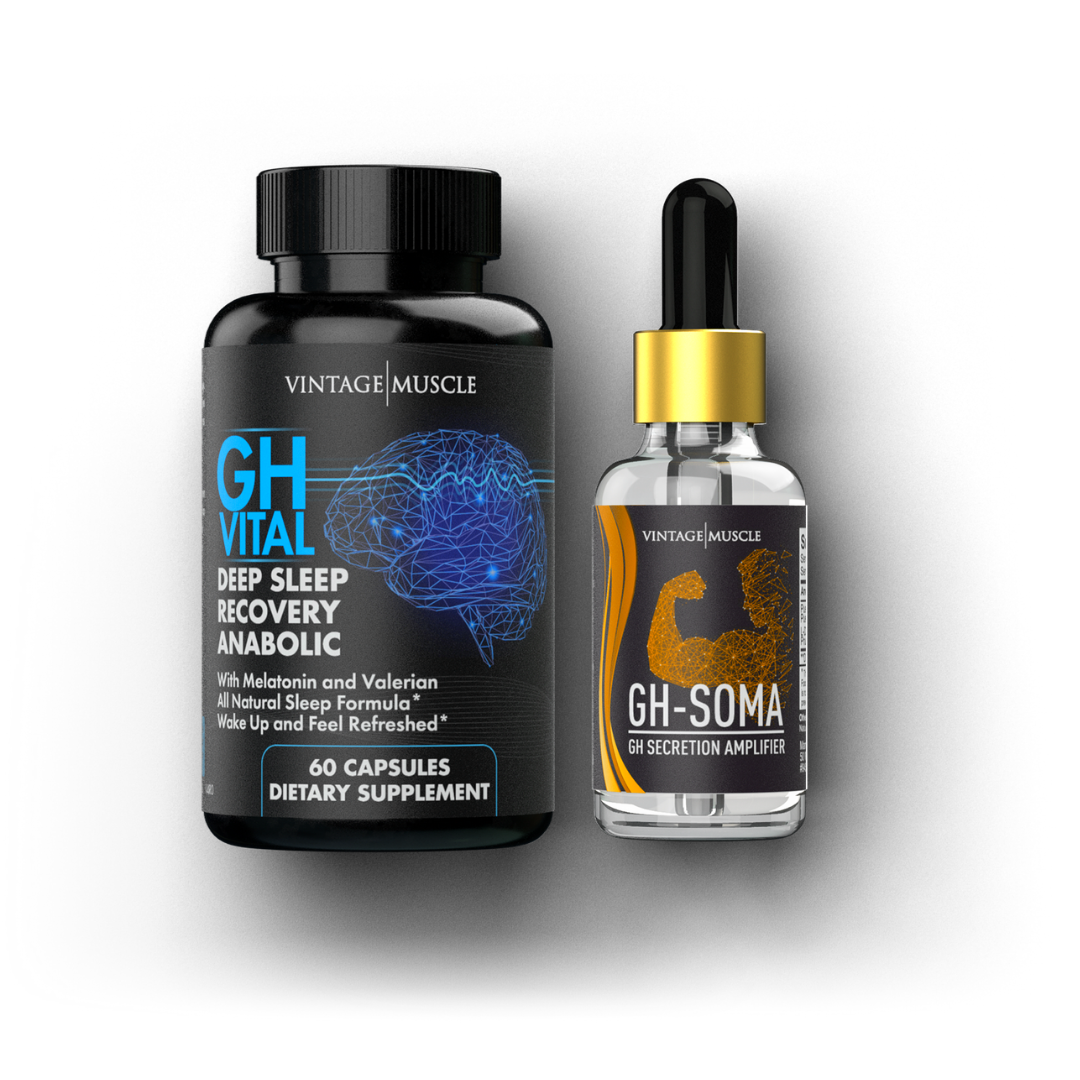 Recover faster, sleep better, and dominate the day.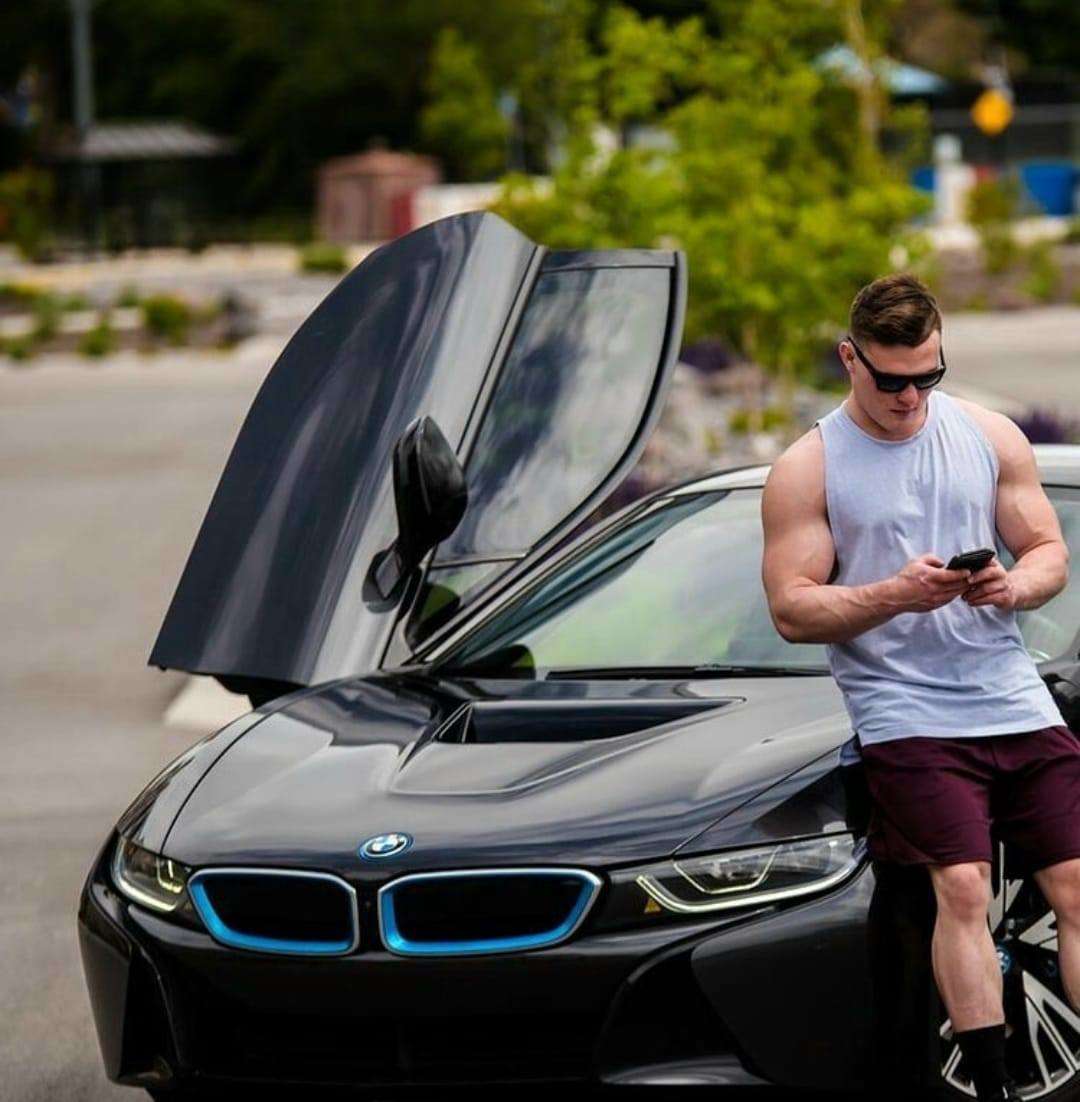 Our founder, Jared Van-Yperen was diagnosed with a hormonal disorder at a young age. At just eight years old, he was prescribed growth hormone. This opened his eyes to the importance of hormones in a man's life.


"A lot of age related declines in muscle and metabolism go away when your testosterone levels are in check." Jared said.
"It's amazing the changes a man experiences when he simply boosts his testosterone levels. He's no longer tired all the time, he has energy to do the things he loves, and he becomes the hero of his life again."
Before Jared started Vintage Muscle, he was a successful competitive bodybuilder AND competitive athlete.


In that time, he tried all the supplements his local supplement stores had to offer - and was left wanting more. It wasn't until he discovered anabolic precursors that he found something that was worthwhile.
The problem was, these anabolic precursors were expensive, often mislabeled, and varied in effectiveness.
So he decided to create his own line - and that's how Vintage Muscle was born.
Now, we're the guys men come to when their age has caught up with them.
What Men Like You Are Saying About Us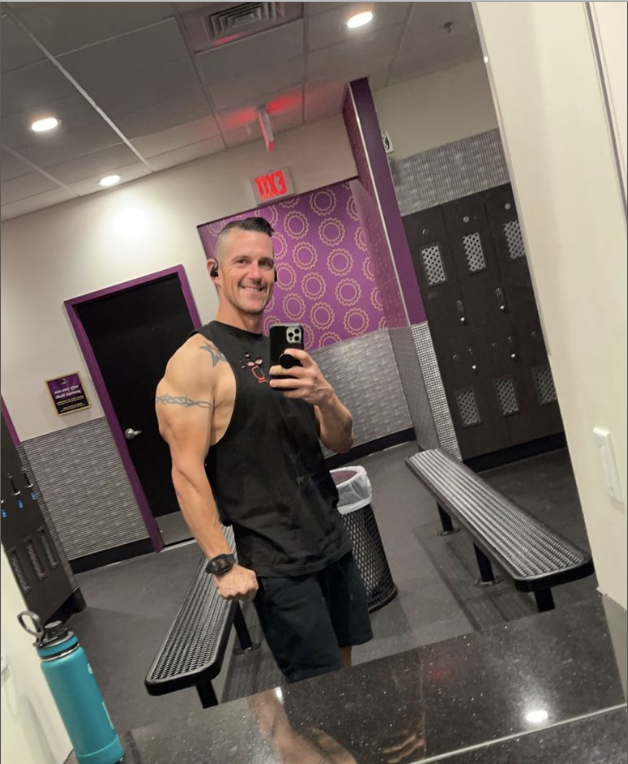 "I wake up every morning feeling like I did when I was in my 20's. All my aches and pains are gone. It's literally like turning back the hands of time. When 5:30pm rolls around and everyone is ready to quit.... I'm still Charged up and ready for the gym. Worth every Cent I paid!"


- Joshua D.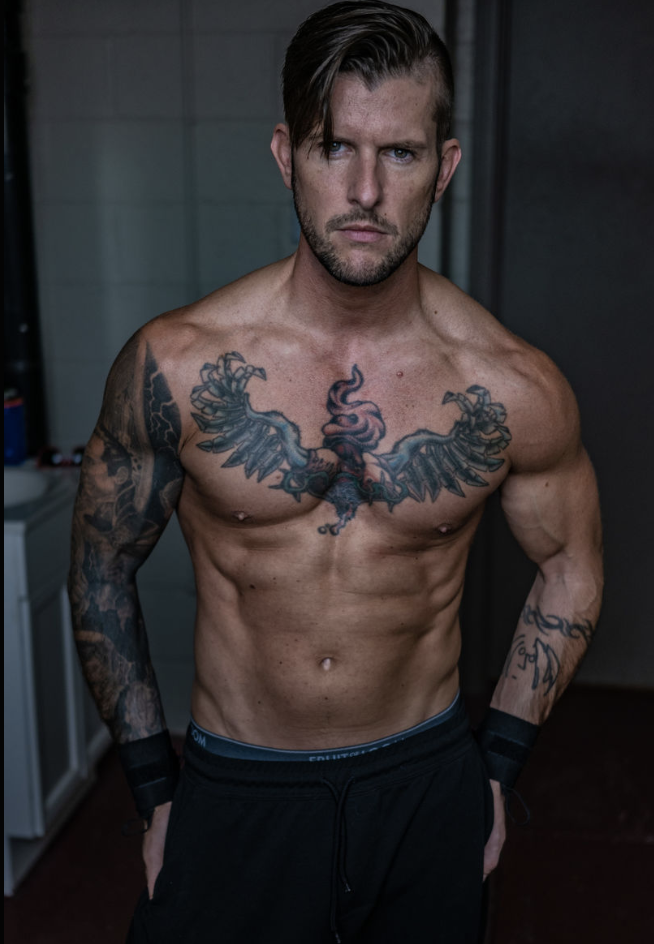 "I've spent countless thousands of dollars over the years trying to find a supplement that actually lives up to the claims. My body has never felt so good, and I'm only getting started."


- Marcus C.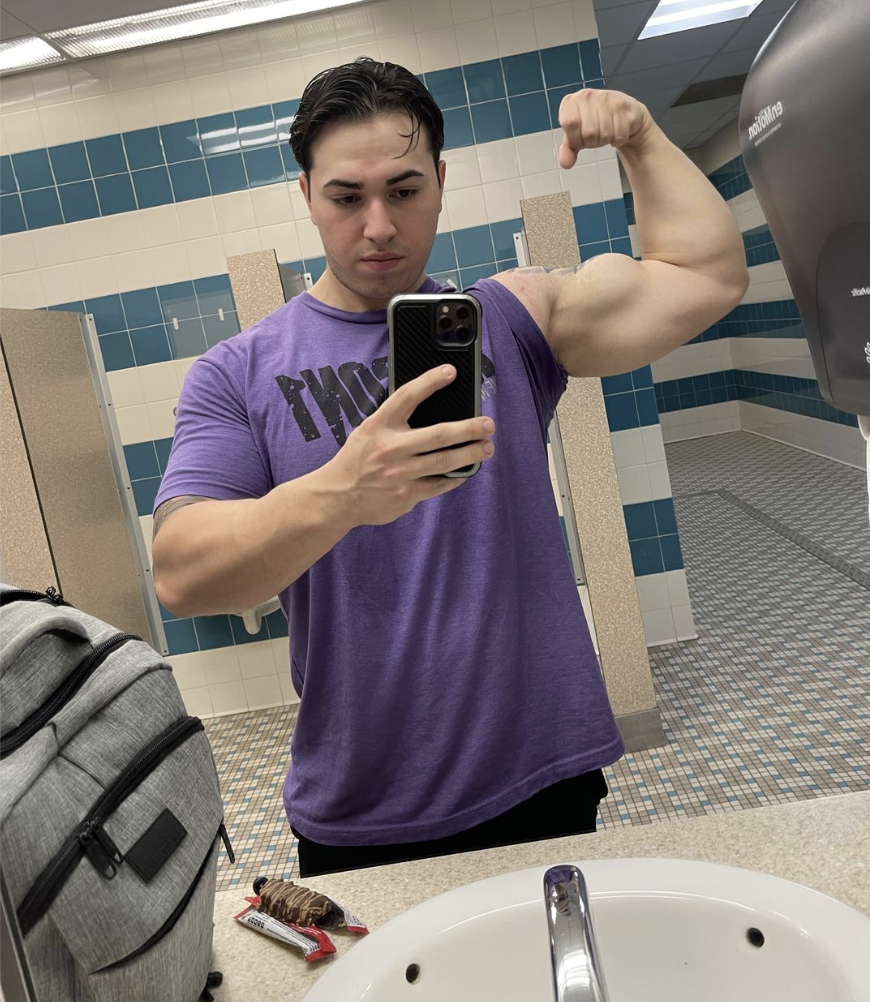 "Hands down the best supplements I've ever used. I'm 33 and these supplements make my muscles work like I'm 23."


- Daniel G.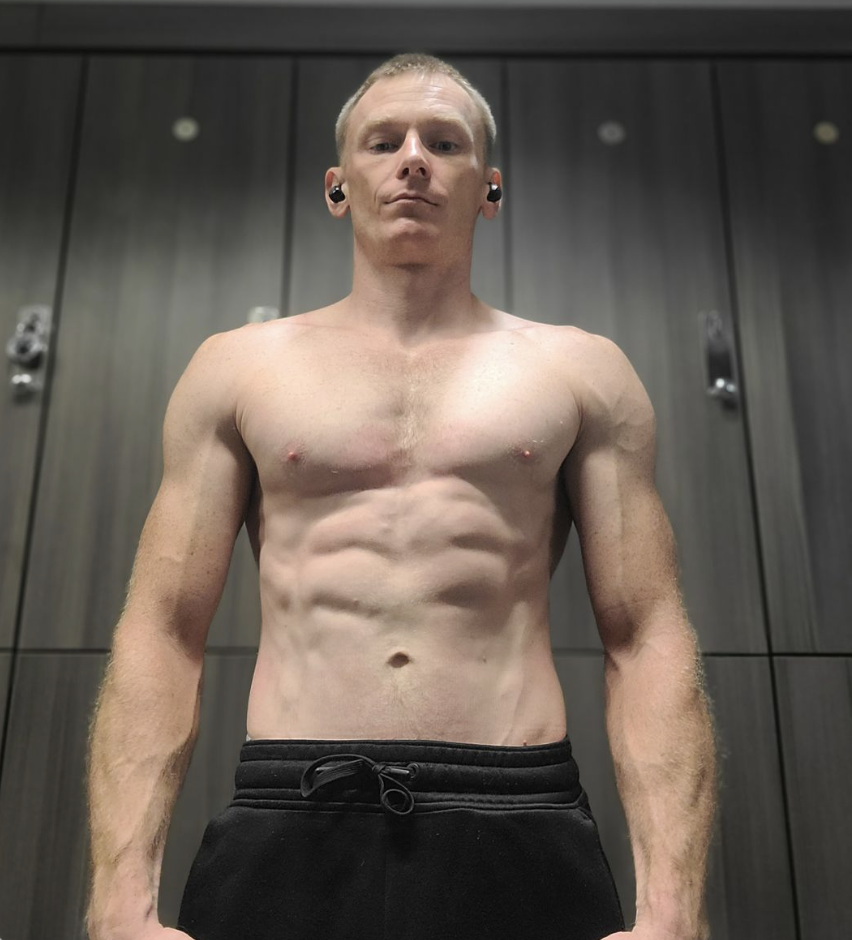 "This has really sped up the process for my physique. These products hit quickly and effectively! Very impressed!"


- Douglas L.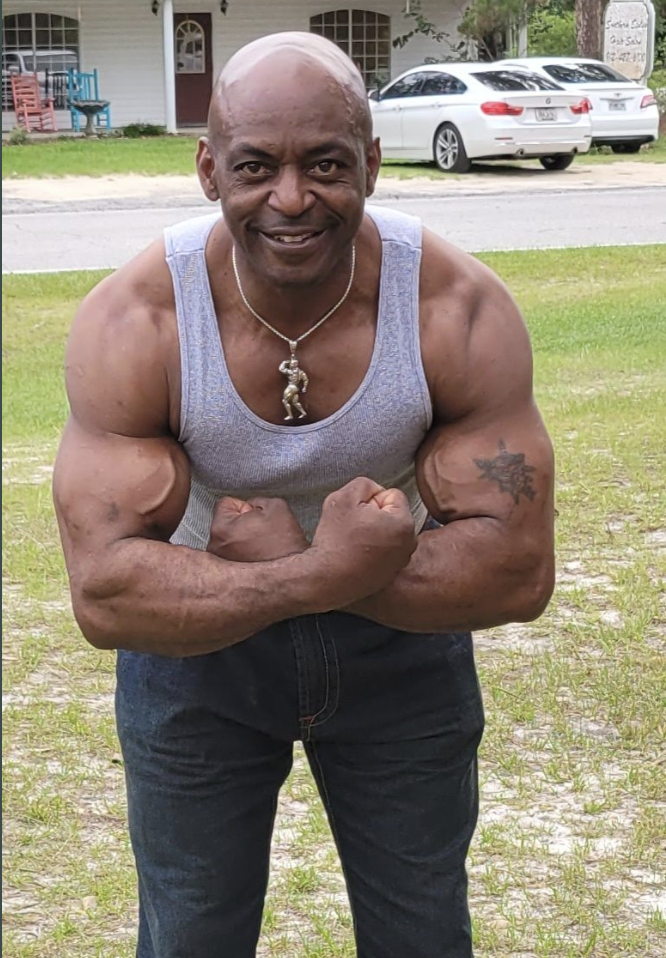 "At 61 years old, I am amazed at my progress on these products! I am in the best shape of my life. I have built muscle mass with a low body fat percentage for my age. My workout energy is great and my pumps are as well."


- Frederick H.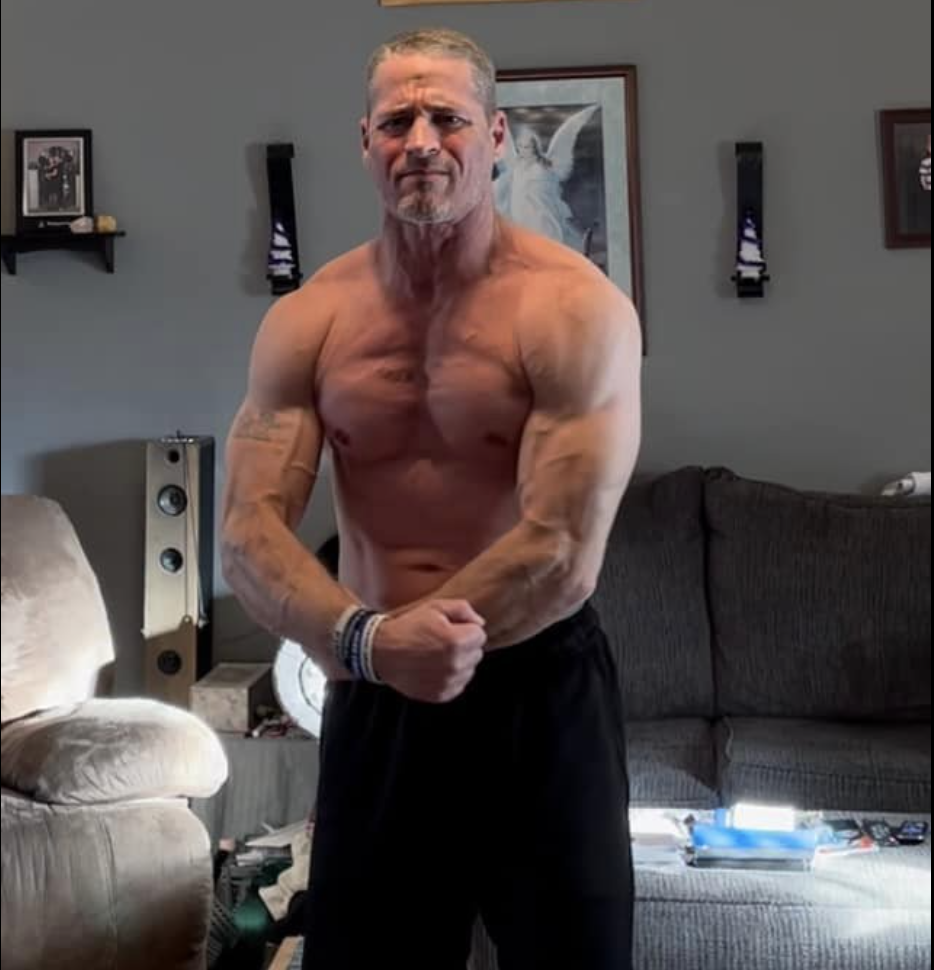 "OMG I feel like a BULL! This stuff is fire! I think I've gained about 5 pounds of muscle already!"


- Blaine C.
Try Our Cutting-Edge Muscle-Builders And Metabolism-Boosters! You'll Love Them (Or Pay Nothing)
Check Out Our Stacks
All Of Our Stacks Are Made With YOU In Mind
This is why we're open and honest about our ingredients. All of our ingredients are 100% legal, safe, and available over the counter. And we dose each stack with the most potent amount so you get the results you deserve in LESS time.
Build muscle, slim down, and reactivate your youthful energy
Release a rush of calorie-burning hormones in your body.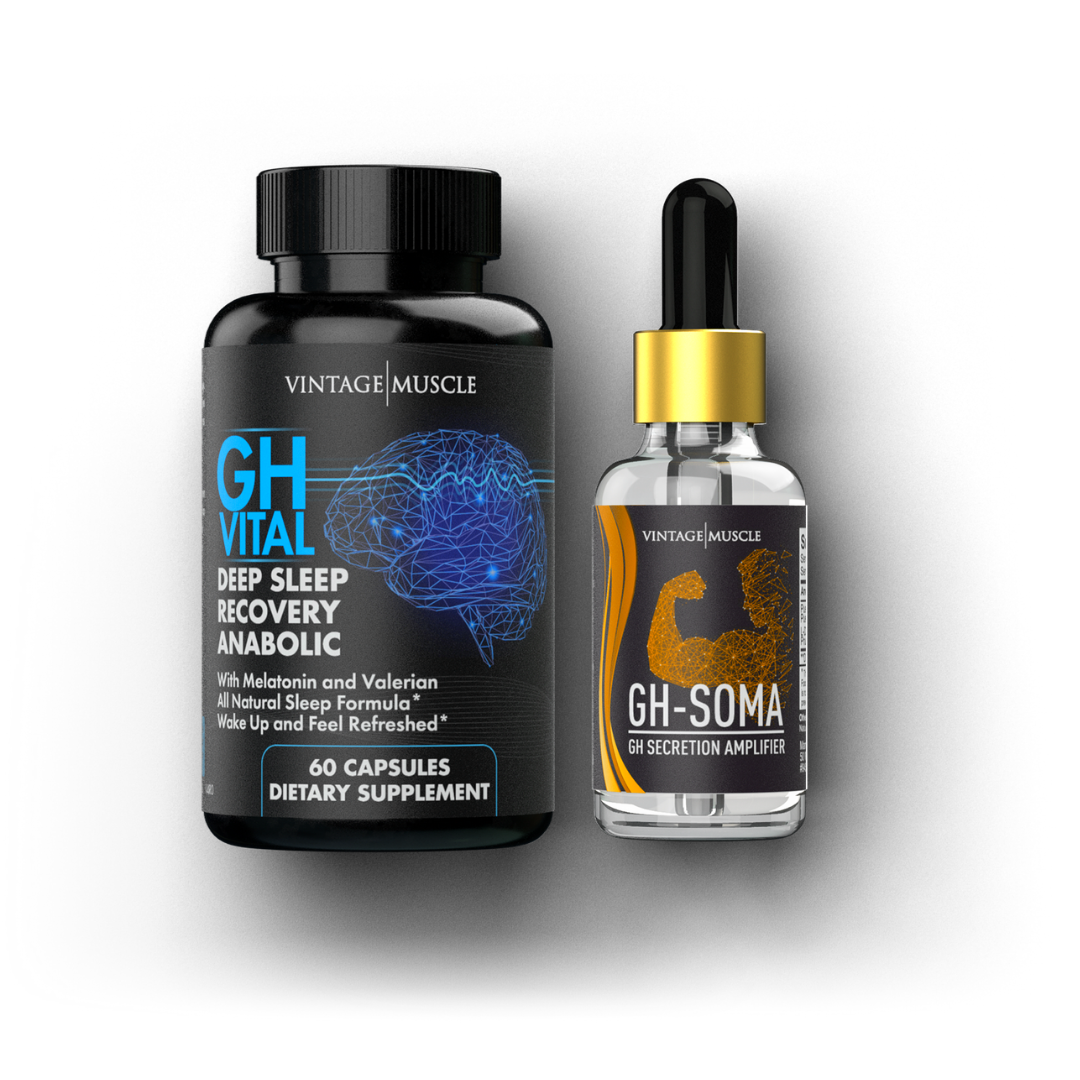 Recover faster, sleep better, and dominate the day.
Real Men. Real Results.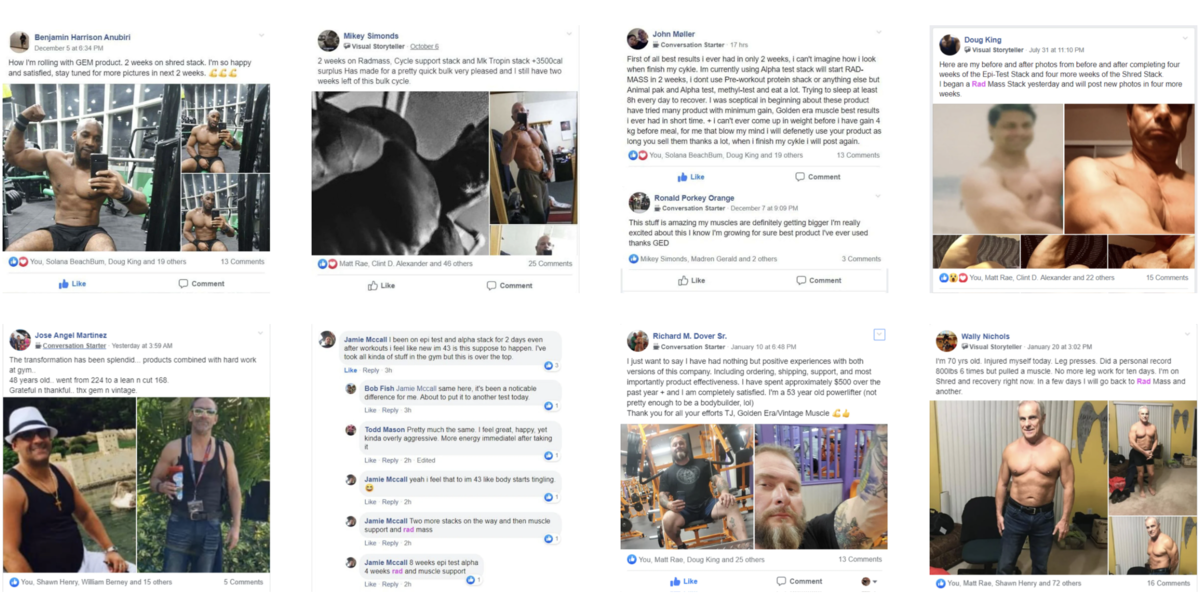 Love Your Results (Or Pay Nothing)